Themester Podcast Website
I helped develop a podcast series where students and faculty members had a conversation based on a yearly topic.
I planned the purchase of podcast equipment, studio location planning, recorded and edited audio, build of SoundCloud account  that sends podcasts to Apple Podcasts as well as embedding episodes to the official website.
The Themester Program website was one of over 50 department, research center, and program websites I built while working as a web developer at Indiana University.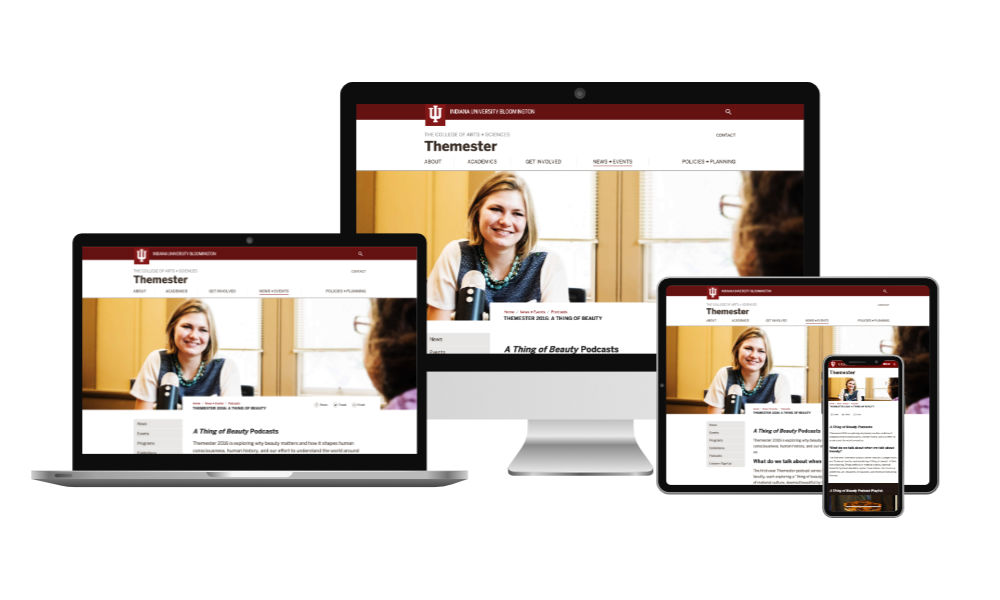 Company: IU College of Arts and Sciences
Type: Web Design
Year: 2016
Programs Used: IU Framework (WCMS), Adobe Photoshop CC, SoundCloud, Apple Podcasts
Live Website: themester.indiana.edu