St. Vincent de Paul Donation Website
I helped create a donation and resource website for the Martinsville Indiana Chapter.
St. Vincent de Paul provided the national brand standards. WordPress, Divi theme, and the GiveWP plugin were the main design tools for building the website.
I provided customized training videos and resources.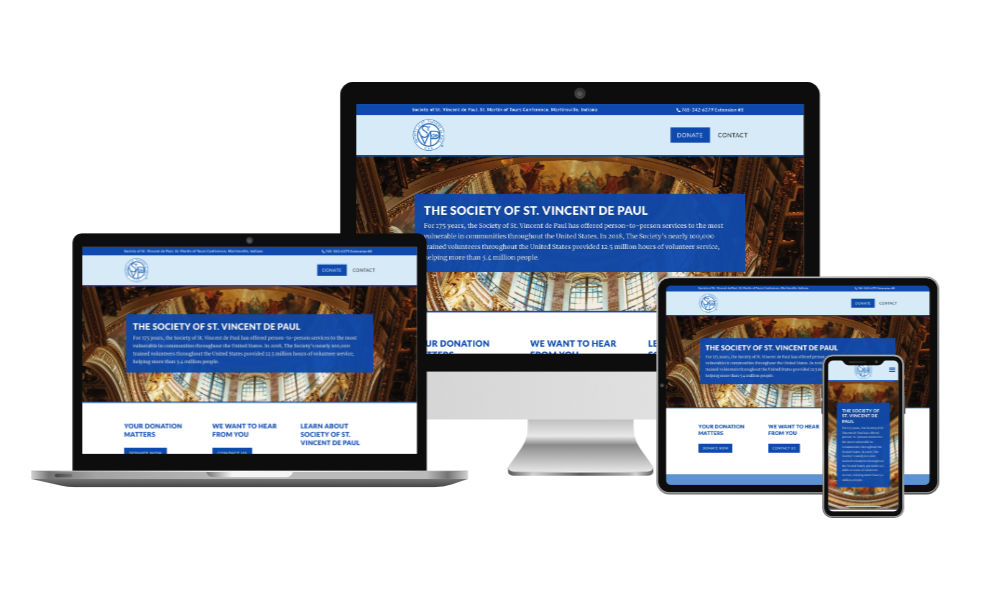 Company: St. Vincent de Paul-Martinsville, IN
Type: Web Design
Year: 2020
Programs Used: WordPress, Adobe Photoshop CC, Affinity Designer
Live Website: svdpmartinsville.org
New Feature
A new resources area was built to share community organizations like food pantries, affordable housing, and more. A directory system was built to take advantage of WordPress's search capabilities.